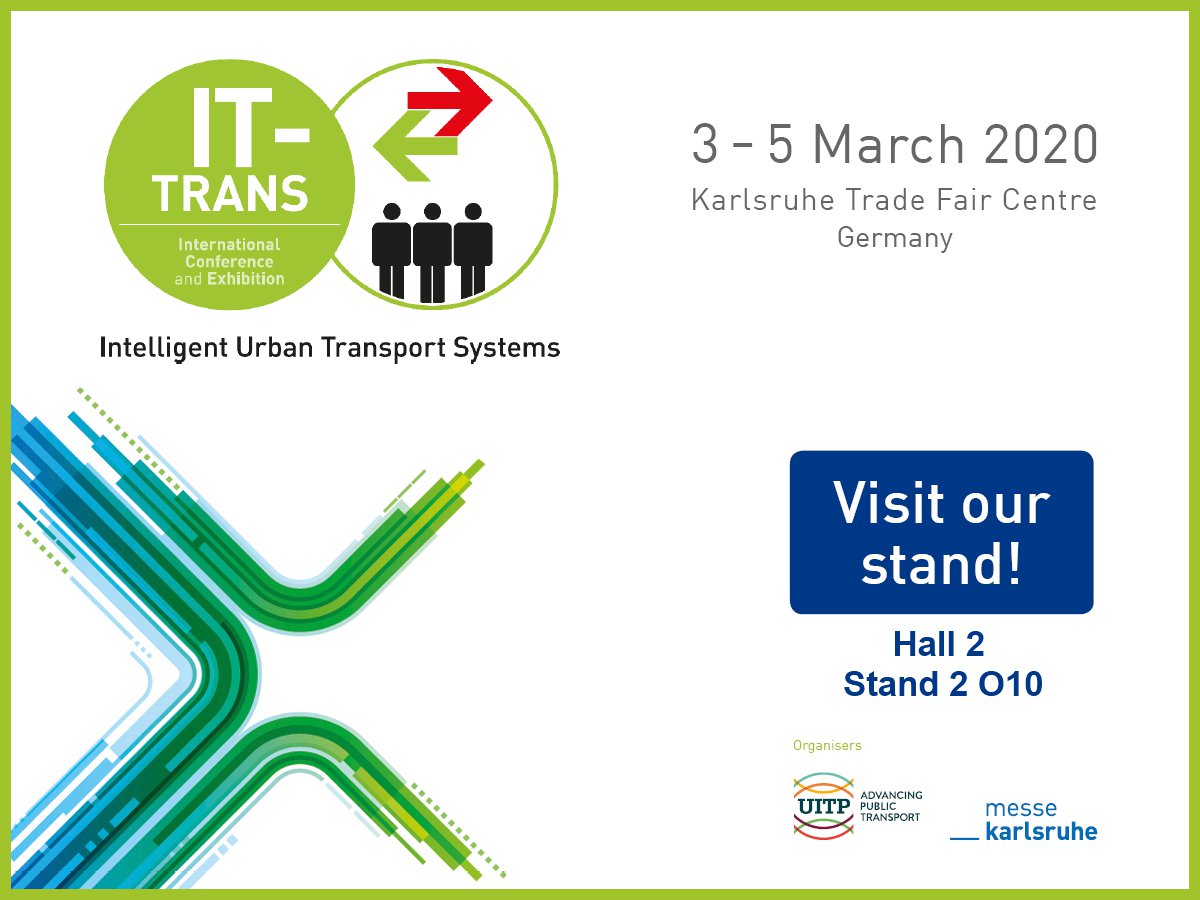 Published: 04.2.2020.
Visit us at IT-TRANS 2020 in Karlsruhe, Germany
Update: The IT-TRANS Exhibition and Conference is postponed until further notice due to extraordinary events related to the coronavirus. We will notify you of the exact date of the event as soon as we receive information from the organizer.
A total of 27 days separate us from IT-TRANS 2020 - the world-renowned specialized IT trade fair and conference in Karlsruhe, Germany. IT-TRANS is being held from March 3rd to March 5th, 2020, and will host experts and world-leading IT companies in the area of information technologies with application in public transport. This year's fair spreads over 28,000 square meters and brings together 270 industry partners from 35 countries to showcase their top products such as passenger information systems, e-ticketing systems, autonomous vehicles and other IT solutions in the public transport sector. The fair will also feature a conference where exhibitors will address key issues - how public transport can benefit from emerging technologies and trends such as artificial intelligence and the Internet of Things, digital transformation, traffic and transport system management, ticketing and payment, and data ownership and governance.
IT-TRANS is a leading international conference and exhibition focused on the digitization of the public transport sector, at which Penta will present an innovative BusCARD system for issuing, payment and ticket control with vehicle movement surveillance in public passenger transportation. Also, with the appearance in the exhibition part in Hall 2, booth 2 O10, Penta will have the opportunity to network and engage in dialogue with market leaders and decision makers in the public transportation sector.
Please feel free to join us at the IT-TRANS Trade Fair from March 3rd to March 5th, and we are inviting you to visit our booth 2 O10, located in hall 2, and become introduced with the innovations and IT solutions we offer for the public transportation sector with the aim of making it more modern, efficient and reliable.