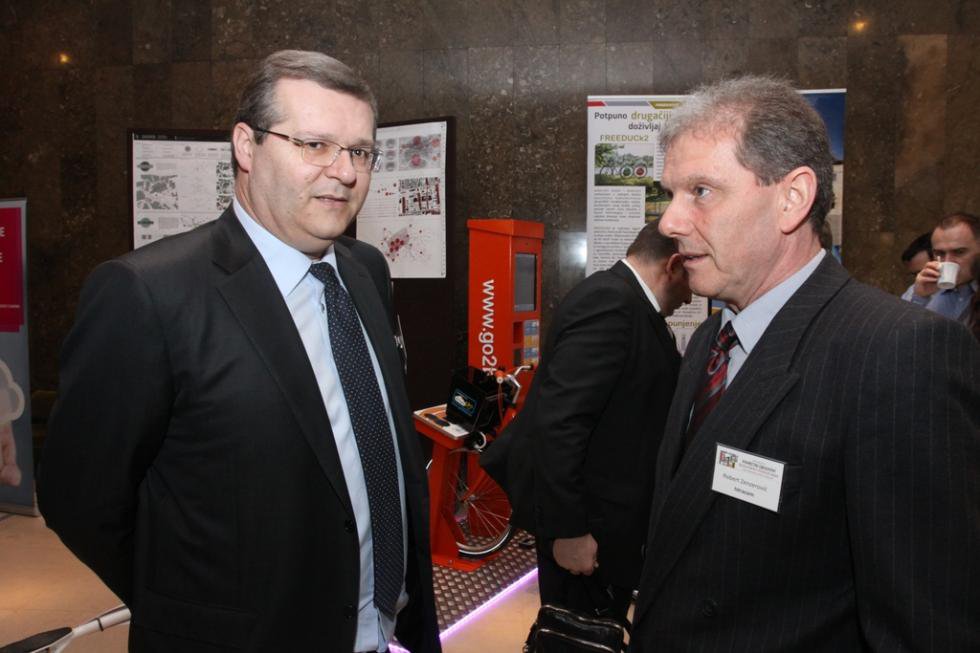 Published: 15.8.2018.
SASC at Smart Cities 2016 Conference
On 17th March 2016 in the Lisinski`s Small Hall was held Smart Cities conference (Smart Cities 2016) under the slogan "The Future Starts Now", which gathered representatives of innovative companies, mayors, heads of municipal administration and assemblies, representatives of professional services in the cities and municipal companies, banks and financial organizations, government agencies and other institutions for tourism, regional development and the management of public resources.
What makes city to be smart one? How to develop a smart city? Can only big cities become smart? Which companies offer smart solutions? Which financing models of smart solutions are available in croatian cities? These are all questions that have been answered successfully, with special thanks to the participants and LIDER who is the organizer of the conference. Only by joint efforts can be contributed to the development of smart cities and consequently achieve significant financial and energy savings, and reduce environmental pollution.
Smart Cities 2016 conference was marked by the presentation of the Smart Alliance for Smart City - group of successful companies PENTA, UTE, DOK-ING and DUCATI components, where each in its segment produces smart solutions that have already been introduced in certain Croatian cities. The idea of gathering companies in SASC was predictable, considering that they all have the same purpose - unification of the product of each of these companies in order to create sustainable development solutions tailored at smart cities measure.
SASC systems already introduced in cities:
- Go2bike - bike sharing system (electrical and mechanical bicycles) in Pula, Umag, Čakovec, Rijeka
- City Card - system implemented in Rijeka currently has more than 80.000 users. City Card concept is based on RFID technology where one card at the same time is the bank card and identity document for city's rights consumption.
- Ducati FreeDuck 2- 180 pcs of electric bicycles introduced in Croatian postal service
- Electric Buses - introduced in transport of Koprivnica
More information about the conference, program and media reports after the conference can be found on the website of the organizer SMART CITIES 2016.