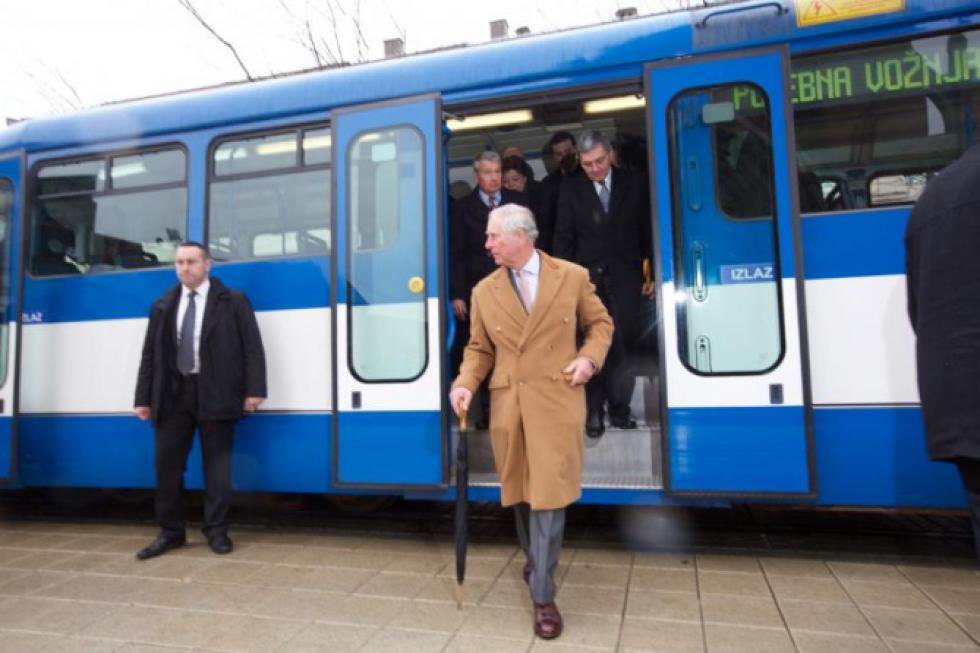 Published: 15.8.2018.
Royal Couple gets BUTRA Cards
Prince Charles and his wife Camilla, Duchess of Cornwall were in two-day visit to Croatia, so after Zagreb where a solemn reception at the Presidential Palace was held, at Tuesday, March 15th arrived in Osijek and this royal couple, just like other citizens, ride by tram through the European Avenue, the most famous architectural street in Osijek with the longest series of art nouveau buildings in Croatia, connecting the Upper and Lower Town.
For this occasion, the royal couple received BUTRA cards with printed personal data and photographs, so the Prince Charles and his wife Camilla while entering the tram used Penta`s BusCARD system of issuing, collection and control of tickets in public transport, by putting BUTRA cards near validators.
It should be noted that the aim of the visit of Prince Charles and Duchess Camilla was strengthening relations between Croatia and Great Britain, but not only of political, but also relations among the citizens, as well as to express support to innovative companies.
More information about the visit of the royal family members can be found on the website of "Glas Slavonije".
(Foto: VLADO KOS/PIXSELL)