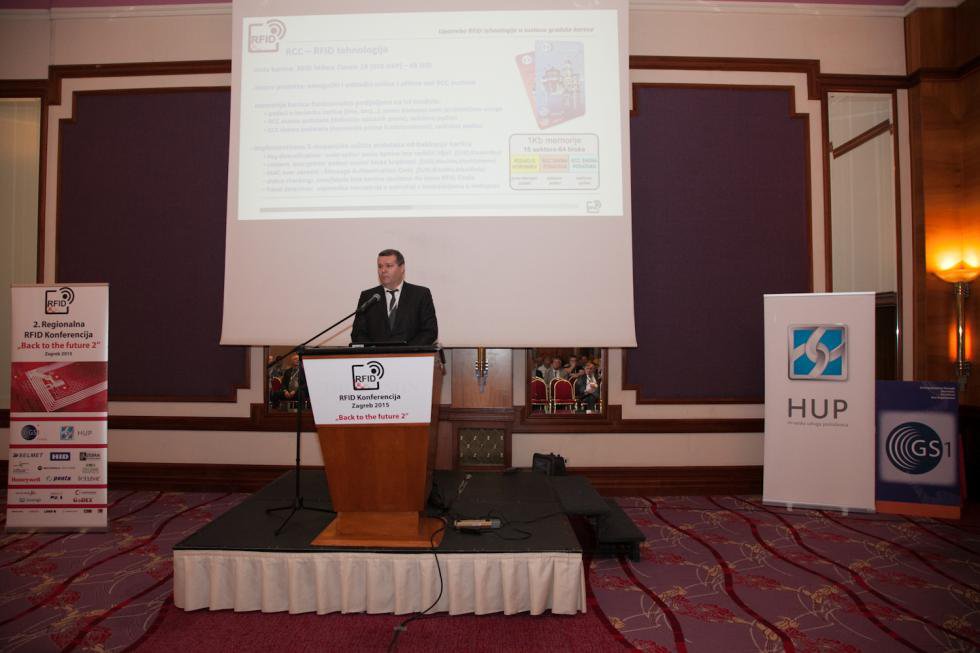 Published: 15.8.2018.
PENTA At 2nd Regional RFID Conference
After a very successful last year's conference, the company SELMET Ltd. Zagreb continues with the organization of regional RFID conference known as the "Back to the Future 2", and this year again at the Westin hotel managed to gather successful companies - exhibitors who use and/or developing solutions based on RFID technology.
The conference was opened by the president of the croatian Sustainable Development party (ORaH), ex parliamentarian and Minister - Mirela Holy, who expressed dissatisfaction with current policy of waste management, but also pointed out the benefits of using RFID technology in order to achieve better waste management. Generally, as RFID technology is still not widely known and companies are not sufficiently aware how RFID technology benefits their business in the long run, this conference is the right place where perceptions can change.
RFID technology can be used in absolutely every area of economics - logistics, trade, transport, banking, automotive industry, tourism, medicine, environment protection... The benefits of using RFID technology are automation and business process improvement, business rationalization, cost reduction, traceability and monitoring business operations in real time.
This year's conference gathered more than 200 participants and among important exhibitors was even PENTA, this year presenting solutions based on RFID technology such as: BusCARD fare collection system in public transport of passengers, REGIS systems for time and attendance, handheld terminals with applications for use in various industries, bike sharing system...
Mladen Pamic, Penta`s CEO, in his presentation "Use of RFID technology at the City card system" showed benefits of the system implemented last year in Rijeka. Rijeka City Card has over 80.000 users, it is based on RFID technology and at the same time this card functions as identification document for the realization of city rights, but also as a bank card. For the project purposes, Rijeka gets about 800 private locations equipped with RFID readers and printers by which the use of RFID chip is recorded in a computer-based city card system. Note that PENTA spent significant resources in order to prevent any misuse of the card.
City card is used for payments in public transport, parking, participation in the Tower center`s loyalty program, access control and time attendance in some public companies and as a card in city libraries, but the plan is to expand the system in sports facilities, swimming pools, museums and theaters of the City Rijeka.
Yet another conference passed, this one even more successful and attractive, but thanks to the excellent team of SELMET company, we expect even more successful conference in the year that is ahead.