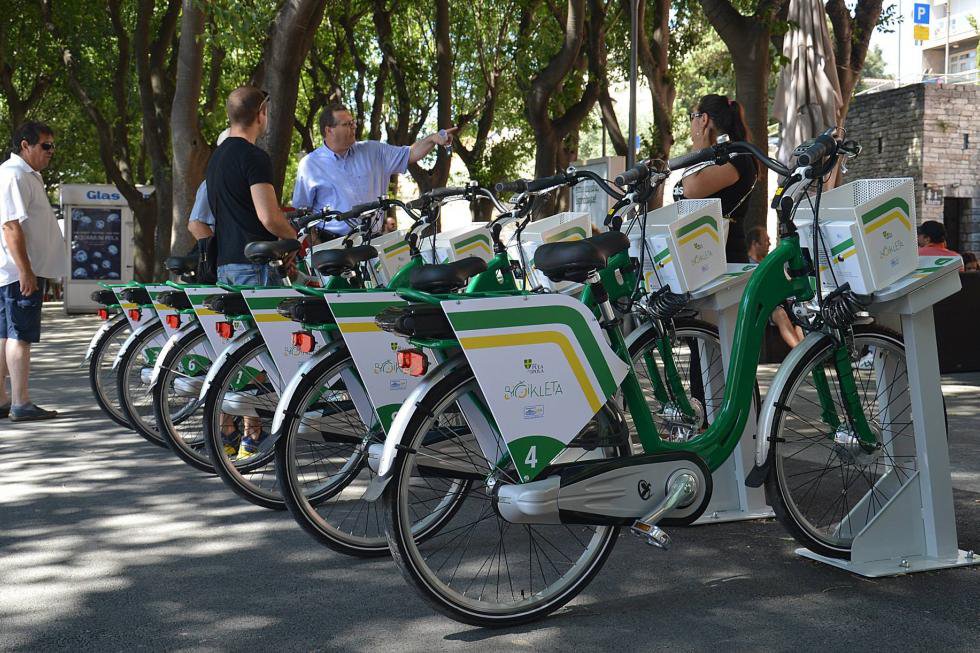 Published: 15.8.2018.
BIČIKLETA- eBikes For Citizens Of Pula
BIČIKLETA, name that protects the local dialect - Chakavian, but it`s also the first public service for electric bicycles sharing in the city of Pula. eBike sharing system is a project implemented under the activities of the European project Movesmart, financed from the EU program FP/7. It`s commissioned by the City of Pula and the selected project suppliers are companies PENTA doo and UTE doo Pula.
There are eight electric bicycles publicly available for citizens of Pula. eBikes are placed at two locations: Giardini 2 and Pula`s City Market as a part of the pilot project and its use will be free of charge until the end of 2016.
Also, the use of bike sharing system will be easier due to the mobile application "Live traffic report" by which is possible to monitor electric bikes at any moment.
 
"Bičikleta" system is released at 13th Jul, 2015. and the first registration needs to be made by citizens if they want to use it, where they will get contactless User card, issued by the Information center Edic Pula - Pola (Giardini 2, 52100 Pula). As this is still a pilot project, there were maximum of 300 cards issued in just 10 days after releasing the system.
As citizens expressed great interest for bike sharing and there`s many additional inquiries for use, it is planned to extend the system by adding ten (10) new electric bikes, but also to provide a sufficient number of bases/stands, and prepare two new locations for electrical charging and eBike reception.