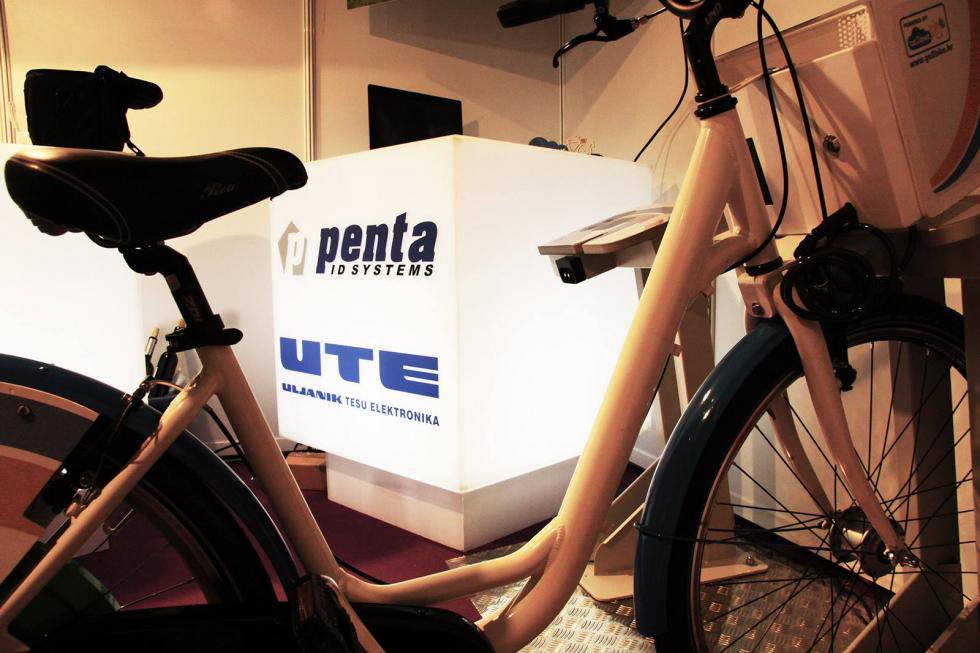 Published: 15.8.2018.
30th Promohotel Fair And Go2Bike
The 30th Jubilee Promohotel, International Fair of Food, Drinks and Equipment for Tourism was held in the Žatika hall of Poreč at 18th-21st March, 2015, where this year was presented a common project of PENTA and UTE's - bike sharing system, popular called "go2bike".
Under the organization of BDM Business Club of Porec whose member is Penta, three other members presented their business/activities at the joint booth: Laserline Ltd. Umag, Arlen Ltd. Porec and OPG Eliđo Pilato. The expo gathered 140 exhibitors from Croatia, Slovenia, Italy, Serbia and Spain, with more than 300 brands.
At Promohotel expo, go2bike - bike sharing system was presented for target group of hotels and cities/municipalities. Basically, the system consists elements such as mechanical and/or electrical bicycles, stands for the acceptance and battery charge, pylons and/or hotel reception, software, GPS monitoring system, the website for user`s login and marketing, but as well as optional elements, such as mobile applications, video surveillance, eaves.
Go2bike system provides users a quick and easy way to use bicycles for transport without a need of posessing it, but even promotes sport, recreation and a healthy way of life, it is and everyday`s imperative, as well as a means to mitigate the effects of frequent sedentary lifestyle, work, traffic jam, noise, air pollution...
It should be noted that system is flexible and each user access is individual - developing a system by requirements and users needs sothat was presented visitors of the expo, as well as refererences - implemented go2bike systems for the City of Koprivnica, Istraturist Umag dd and the City of Cakovec.